The International Economic Development Council (IEDC) Future Forum is being held this year in Buffalo. The conference has brought over 200 economic development professionals from around the country to Buffalo.
As part of the conference, several attendees participated in a Buffalo industrial bus tour. The tour traveled to Buffalo Manufacturing Works and the new Northland Workforce Training Center.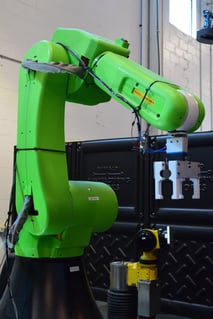 Buffalo Manufacturing Works
Buffalo Manufacturing Works, a Buffalo Billion initiative, allows manufacturers access to high performing and often expensive technology for testing before justifying a purchase of their own. The organization also consults on process improvements and other ways in which a manufacturer can optimize production.
Buffalo Manufacturing Works has also launched a new program, Shift, targeting small manufacturers under 500 employees. The Shift program is free of cost and offers consultation, a site walk-through, and access to technology.
To hear more about the program, listen to our Bell Ringer podcast with Liz Callahan of Buffalo Manufacturing Works, who runs Shift.
Buffalo Manufacturing Works will be moving locations in 2019, relocating to the Northland Corridor on Buffalo's East Side.
They will be joining the Northland Workforce Training Center (NWTC), set to open later this summer. NWTC was the second stop on the industrial tour.
Nortland Workforce Training Center
NWTC is another Buffalo Billion initiative, with the goal of training the future of our region's advanced manufacturing workforce. The Northland area on Buffalo's East Side is a historic area, along the old railroad belt line, providing for a dense workforce and industrial cluster in its heyday. Abandoned for many years, Buffalo Urban Development Corporation (BUDC), has taken on the project of reclaiming the corridor and bringing it back to what it once was. The project preserves much of the area's history, which included Curtiss-Wright airplane manufacturing facility during World War II and Otis Elevator headquarters.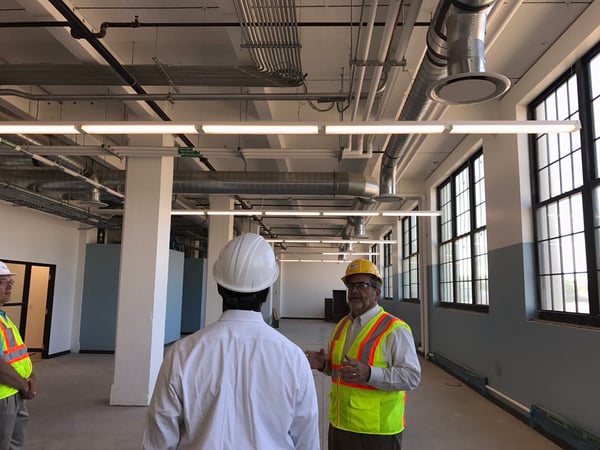 Applications are now open for NWTC's first class.
The industrial tour was led by BUDC's Peter Cammarata, who leveraged his intimate relationship with the project and vast knowledge of Buffalo Niagara's history for an exciting bus tour. Those joining learned of Buffalo's rich history and promising future.