Our organization promotes Buffalo Niagara every day. But now, you don't have to just take our word for it.
We've launched a Cost of Living Calculator through our talent attraction program Be in Buffalo.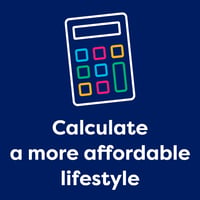 The new web app allows users to compare the Buffalo Niagara region's costs against any other across the country for groceries, housing, utilities, transportation, health care, and other miscellaneous expenses.
In Buffalo, your dream life isn't just a dream. Our region has a story to tell – one of affordability and accessibility without sacrificing the world-class amenities we all desire.

"We are excited to launch these new digital assets and even better equip our region to tell its story of affordability, accessibility, and comfortability," said Jenna Kavanaugh, chief operating officer, Invest Buffalo Niagara.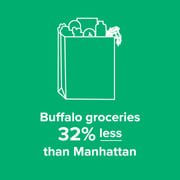 For example, your salary will go 60% further in Buffalo than in Manhattan. Your housing would cost 64% less in Buffalo than in Boston.
Play around on the new tool. Crunch the numbers for yourself. And then, explore more of our website and Relocation Guide.