Kevin Siskar grew up in Buffalo Niagara, graduating from Williamsville North and University at Buffalo. Now living in New York City, he is the managing director of The Founder Institute and a venture partner at Outbound Ventures. In this Q&A he speaks to his shared insider/outside point of view on Buffalo's entrepreneurial ecosystem and the DNA of founders in general.
---
What got you into entrepreneurism?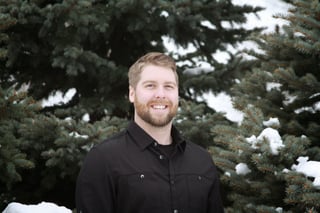 I've always been curious about the world and that started to manifest itself right around college at the UB. I had an idea for a startup that had to do with improving the way people submitted scientific research. I wanted to create a platform where scientists could submit their reviews, so that if you cured cancer you wouldn't have to wait 2 years to get published in a print journal. You could publish online and people could iterate on that and build the next generation of science on top of that within months not years. So, I had this idea and mentioned it to a few people and threw flyers up around campus and actually got connected to a VC before I ever knew what venture capital was. At that time, I pitched my idea, not knowing that you don't get money for ideas, you get money for products and traction. So, I wrote the worst email of my life—run on sentences, mixed focus, spelling errors—and I got a pleasant email back saying, "Thank you for you submitting, but we don't invest in ideas. When you have something to market, come talk to me." Turns out that person was Chris Sacca, who is also from Buffalo. Now he's a shark on Shark Tank, majority owner in Twitter, owns a lot of Uber, billionaire on the Forbes list. So that was my foray into this world.
What is it in your DNA that draws you to entrepreneurialism?
It is two things in combination. I've always been really curious. Even as a kid I remember the neighbor getting really annoyed with me because I wouldn't stop asking questions when he was painting the fence between our properties. Also, I have a problem with authority. I question things, I'm curious, and if they're not done in a way that makes sense to me, I question and then I look for better ways to do things.
What is your best advice for aspiring entrepreneurs?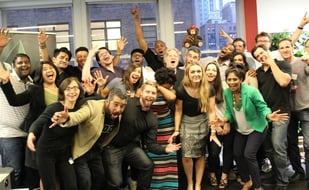 I would say don't go looking for ideas. That's not how it works normally. Go have experiences. Typically, when entrepreneurship works well something is going to hit you that is inefficient and doesn't make sense. And even that is not enough. You need to wait until it's a thing that keeps you up at night. Like literally you're in the shower or walking to your car and can't stop thinking about it and get excited about it and want to get after it. These things are really hard to do and you sort of need that otherwise you'll fizzle out after 6 months, 1 year, or 2 years. You won't really build anything great. You'll get tapped on the shoulder, and if you're paying attention to the world, you'll recognize.
What did you wish you knew then that you know now?
A lot. Everything. Every time I feel like I've gotten good at entrepreneurship, there's something new to figure out or optimize or tweak or learn.
---
What do you think of the Buffalo ecosystem, now as an outsider looking in?
I left to go to a venture capital agency in New York City and it feels like as soon as I left everything started blowing up. Z80 labs, which was there when I was there, really grew into a space of its own. They created the first office space downtown where people could come work and hangout with entrepreneurs, which is really amazing. Being in New York City, where real estate is a premium, that doesn't happen.
After that, 43North launched and the whole ecosystem started to boom. I think 43North has done a really good job by not just making it about Buffalo. It's also how do we attract this outside talent into Buffalo and make this about Buffalo's place in the world. It's huge and it's only getting better.
There is even a Founder Institute company, which is the accelerator I run here in New York, that is in the 43North Finals competition, Kangarootime. They're excited, they're thrilled. They're an LA based startup—and the LA ecosystem is thriving—but they're super excited to be considered for the 43North Finals. They were familiar with the competition and asked me for my opinion because of my connection to Buffalo. I made the connection.
What's your best advice to Buffalo ecosystem?
To build an ecosystem you need a combination of talent, open jobs to attract that talent, and investors to fund the companies. It's a multi-sided marketplace and you really have to raise them all simultaneously. As one grows, the others follow. It's in the right direction. I think it's just keep doing what you're doing and do more of it.
---
If you were a flavor of ice cream, what would you be?
Moose tracks
Text or phone call?
It depends. You can sometimes clear a lot of stuff up in a phone call that would take a long time in a text or email. I'd say text first, but phone call a quick second.
Bills or Sabres?
I gotta go Bills...for now.
Hiking or skiing?
Snowboarding
Chicken wings: Drumstick or flat?
Drumstick, all day.