Andy Glanzman got his start in the candle-making business in a dark farm house in 1976.
He and his wife Tina moved to Allegany County to help a friend in his old age. They'd tend to the sheep and ponies that grazed on the hillside in town. At night, without electricity or heat, they'd light candles throughout the farm house. One day, Andy started making his own.
Today, Andy's candles are in Walgreens, HomeGoods, Costco, and other big-name retailers nationwide.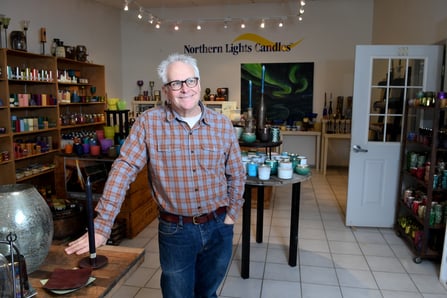 "It's my 40-year, overnight success," said Andy, founder and CEO of Northern Lights Candles, based in Wellsville, New York.
Northern Lights has a retail shop and two manufacturing facilities within walking distance of each other in Wellsville. The company now employs nearly 100 people, including those in manufacturing and a graphic design team for in-house label design. Northern Lights has its own branded candles and produces lines under private label for retailers.
Candle-making is an intersection of art and science. It is chemistry of fragrances and a sociologist's look at demographics and what scents might appeal most. It's also impulsive and subjective. Herbal and green fragrances have an audience completely independent from fruit and citrus fans.
"We're mad scientists," said Andy. "This is like Willy Wonka's Candle Factory."
What we learned in Allegany County
Over the past few weeks, we at InBN have pounded the pavement in preparation and celebration of Economic Development Week, May 7-12. We've reached out to each of our eight counties, visiting our IDA partners, and touring economic development projects of impact in the area. This is what we learned in Allegany County:
Something for the taste buds, too
Smell was not our only sense tested in Allegany County. Intergrow Greenhouse is a 15-acre greenhouse producing 7 million pounds of tomatoes yearly. The greenhouse allows for yearlong production and multiple re-plants. At their longest, the tomato vines reach 35 feet long, with 90 tomatoes on each plant.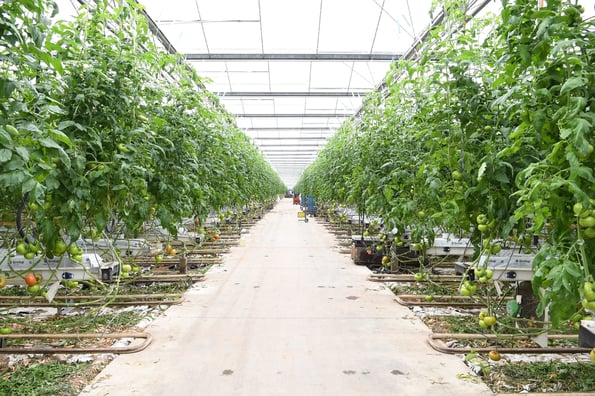 Intergrow employs nearly 50 people at its Allegany County greenhouse. Pete Zubikowski started almost right out of college. After all these years, surrounded by all these tomatoes, does he still actually like tomatoes?
"Oh yes. There's nothing better," Zubikowski said.
Growing a business (not tomatoes)
PM Research manufactures model machinery kits and accessories, muzzle devices, and aircraft erosion protection products in its Allegany County plant. The company has a wide array of machinery to match its diverse product line. The newly installed CNC (Computer Numerical Control) machines give PM Research one of the best shops in New York State.
The company employs a little over 20 people and has already hired five in 2018. The growth isn't contained to its headcount, either. PM Research has outgrown its 18,000 square foot plant and is expanding into an additional 45,000 square foot building nearby.