Buffalo Niagara Enterprise recently hosted a group of Site Selectors for a two-day Familiarization Tour. As you can tell by one attendee's comments below, it was truly perception changing:
I wanted to thank you for your hospitality and that of your entire team during last week's program in Buffalo. I came away with an entirely new perspective on Buffalo, many ideas about how I might use what I saw and learned, and the knowledge that your team is knowledgeable, professional, personal, and enthused about Buffalo. I look forward to working with the people I met, both from BNE and the various organizations we met with, and I must say that there has not been a day since I returned that I have not told someone about things I saw and learned there.
Here are some highlights of the exciting (and busy) event:
Niagara Falls Tour
The weather was perfect and we had a great view – including a rainbow. We can't visit the Falls with Site Selectors without having good discussion about low-cost hydropower available from the New York Power Authority.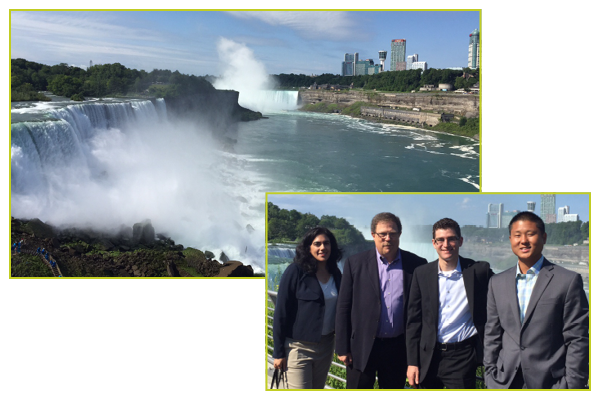 Bak USA Tour
Ulla Bak, president of Bak USA, the first pc tablet manufacturer in the US, hosted a tour of their new facility. Karen Utz, director, program administration, University at Buffalo Office of Economic Development and Robert Leteste, commercialization coordinator, New York State Center of Excellence in Bioinformatics and Life Sciences, provided an overview of StartUP-NY and discussed how the program helped drive Bak's decision to locate in Buffalo Niagara. Attendees each received a WIFI Bak tablet as a memento of their visit.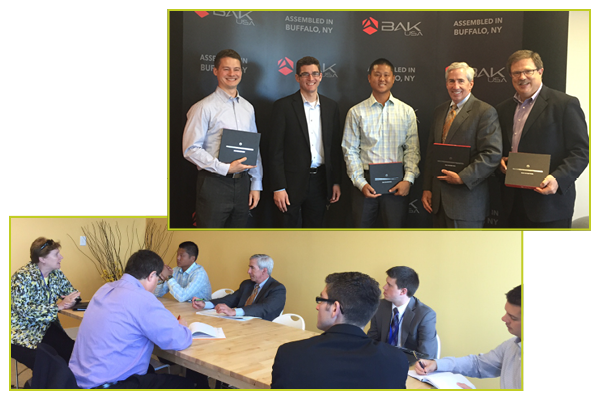 Buffalo Manufacturing Works & Manufacturing Panel
Steve Levesque, operations manager, and Nadine Powell, business development and engagement, gave an in-depth look at Buffalo Manufacturing Works, part of Governor Cuomo's Buffalo Billion Investment Development Plan. Moog, GM Powertrain, Tapecon, and Remedy Staffing all participated in a panel discussing manufacturing opportunities in terms of workforce, real estate, infrastructure and affordability in Buffalo Niagara.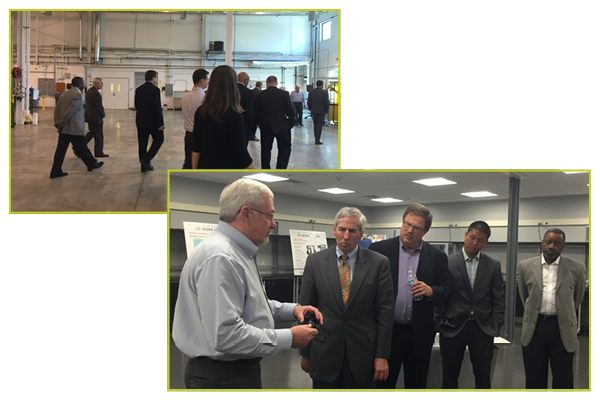 Buffalo Niagara Medical Campus
Vic Nole, director of new business development, Buffalo Niagara Medical Campus, Inc, delivered an in-depth tour of the booming Buffalo Niagara Medical Campus while Dennis Penman, Ciminelli Real Estate Corporation gave an inside peak at the Conventus, including a rooftop tour.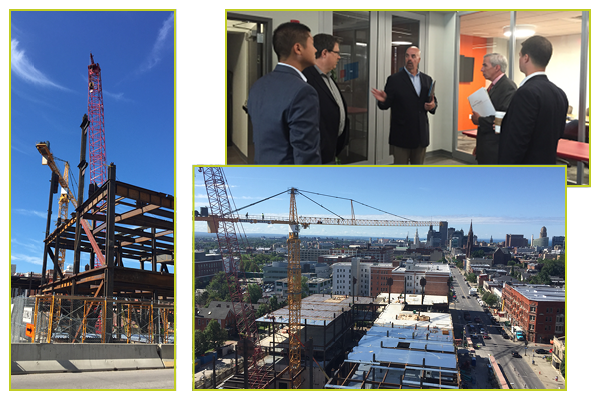 Canalside
Site Selectors enjoyed meeting business leaders and elected officials during a reception hosted by Phillips Lytle LLP overlooking Canalside.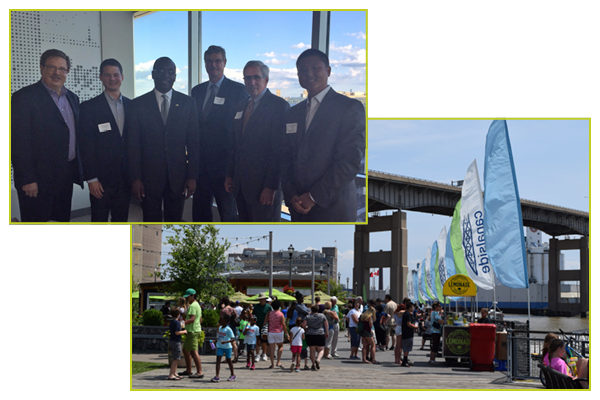 Professional Service Provider Panel
IBM Buffalo Innovation Center, Delaware North and Liazon provided insight to the attraction, hiring and retention of key talent that businesses can expect when starting or growing in Buffalo Niagara. They delivered strong testimony to the quality and talent of the region's workforce.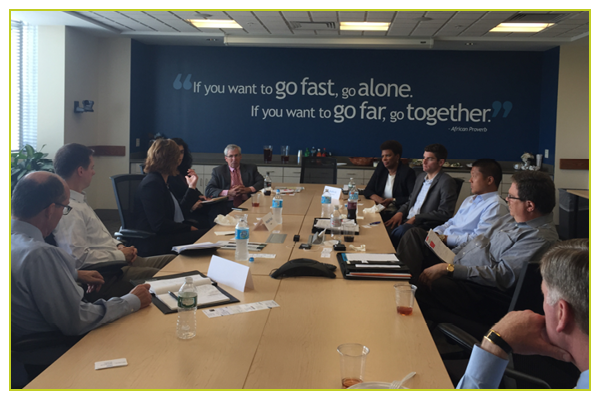 SolarCity GigaFactory Tour
Empire State Development Corporation's, Peter Cutler, director of communications and special projects showcased construction and discussed progress on the SolarCity site at RiverBend, the largest solar panel manufacturing facility in the Western Hemisphere.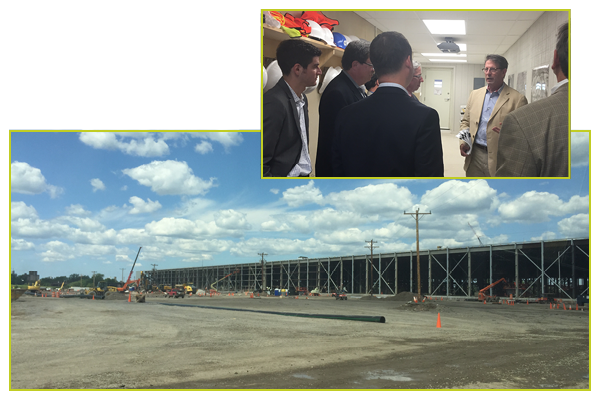 Development Site Tour
Peter Cammarata, president, and David Stebbins, vice president, Buffalo Urban Development Corporation along with Christopher Pawenski, coordinator of industrial assistance programs, Erie County showcased available properties at RiverBend (southside), Buffalo Lakeside Commerce Park, (former) Bethlehem Site, and Northlands.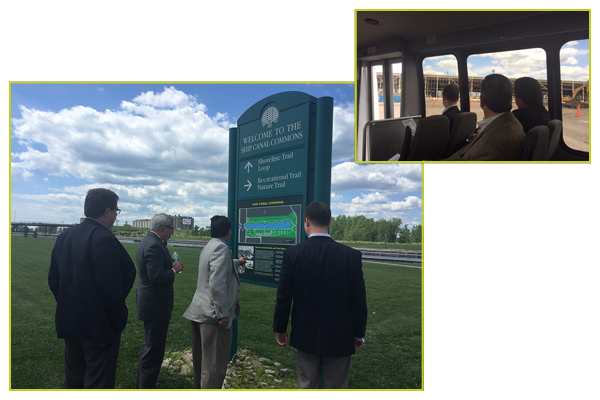 When asked about their perceptions of Buffalo after their visit, site selectors responded:
"Very impressed with the development, transition and opportunities. I like what's going on."
"An area that is absolutely in the process of transforming itself. A vibrant, diverse economy with business owners that care about the community. A cooperative economic development approach across multiple departments."
Thank you to the wonderful site selectors that visited with us in Buffalo Niagara and to all of the organizations and people that supported this event!