Buffalo business leaders are backing their community; some are developing venture capital firms to back scalable companies in Western New York and others are supporting seed-stage investment funds. But acquiring capital is a big hurdle nearly all startup face. Can startups in Buffalo secure outside funding and maintain their location in Buffalo? As the entrepreneurial ecosystem in Buffalo receives more attention and build-out, the question is becoming even more salient.
A recent case study can be found with TROVE Predictive Data Science. TROVE was spun out of not-for-profit CUBRC, a leading Research, Development, Testing and Systems Integration company located in the Buffalo Niagara region, which had developed a novel technology in the field of data fusion. As a young startup, the core team of (now former) CUBRC employees was focused on bringing their new technology to market and securing the capital to do so.
That capital ended up coming from two key corporate partners, significant players in TROVE's primary industry vertical. Both of these partners were located on the West Coast and were initially convinced that the company's development and growth should take place in their own backyard.
BNE staff worked directly with the TROVE leadership, putting forth a strong, data-driven argument as to why the Buffalo Niagara region is the ideal location for TROVE to grow. BNE provided an extensive data package, comparing the Buffalo region to that of Spokane on a series of levels, particularly focusing on the abundance of talent coming out of the region's multitude of colleges & universities. Additionally, BNE coordinated the incentives process, culminating in an offer from Empire State Development of up to $600,000 in fully refundable tax credits.
When presented with this compelling information, the new investor team fully bought into the idea that TROVE's technical team can and should be built out in Buffalo. This model can be repeated.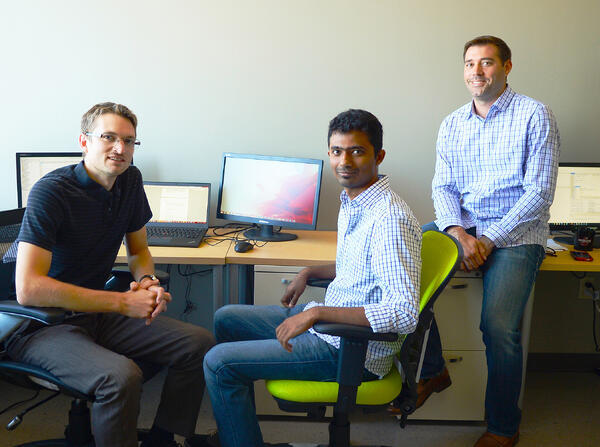 As we saw in late September when Steve Case and his Rise of the Rest tour came through Buffalo, there are some investors that fundamentally believe that their portfolio companies can and should succeed where they are best positioned, regardless of proximity to the fund. So often a situation like this means the demise of the local workforce and its economic spinoff, but we were able to secure the project in Buffalo, providing opportunities for nearly 40 highly skilled future employees in an exciting new field.