Last April I spent four days in Las Vegas, the first two meeting with site selection consultants at the Business Facilities LiveXchange and the following two days at the Collision Conference encouraging dynamic tech startups to apply to the 43North Business Plan Competition. Two days suite and tie, two days sport coat and t-shirt. Two very different atmospheres.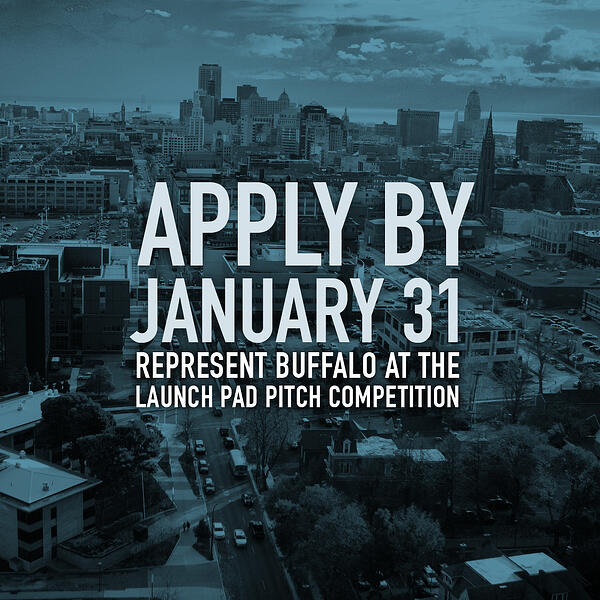 While I had attended LiveXchange before, it was really exciting to experience Collision. Forbes calls it a "burgeoning schmoozefest of startups, investors, influencers, and next-gen business and technology leaders," and it most certainly is. Well organized, well attended, it's a great event for any tech startup - - and a great place for investors to find that diamond in the rough.
Collision is jam packed with energy, from the compact exhibit floor (called ALPHA) featuring 1,000 of the world's top startups (companies must apply for the chance to exhibit), to the various stages (both large and small) showcasing some of the most influential investors, tech giant leaders as well as up-and-comers. The media presence is huge, with all major outlets represented. Last year, USA Today's Jon Swartz wrote "Buffalo's tech scene reboots the city" after 2014 43North winner triMirror's Jenny Tcharnaia and I met him at Collision and told him all about Buffalo.
And what happens when so many high-profile and high-energy people gather for three days in one city? Parties. Lots of them. Schmoozing your way into the right party at Collision can mean access to investors you'd otherwise have been dreaming about.
This year, Collision (April 26-28 in New Orleans) has a new feature: the Launch Pad PITCH competition, in which 24 companies from eight rising markets will compete on the Launch Pad Stage with the opportunity to present in front of 10,000+ attendees and a chance to be named Best Startup at Collision. Buffalo has been selected as one of these eight rising markets, presenting WNY startups with a huge opportunity.
But you MUST APPLY BY JANUARY 31!
Applicants must have raised less than $3M in private capital. Three Buffalo companies will be selected to represent our great city in NoLA against the best our competing "Rise of the Rest" cities have to offer.
By Alan Rosenhoch, BNE Business Development Manager