Business attraction projects can take more forms than many would assume. There are the basics—a company expanding into a new market or a company relocating an existing facility from one market to another.
But often times, when companies are poised for growth, they will first consider regions in which they already have some presence, even if only a small office. It is almost always the case that projects like this have a local champion. Someone who is likely in a leadership or management role in the local office, who is aware of the company's positioning and plans for growth.
In the economic development world, projects like this are considered 'attraction.' The region must 'attract' the investment and jobs, because the ultimate decision makers aren't in the region. The key is understanding the decision-factors, building the business case and value proposition, and ultimately selling those decision-makers on all that the region has to offer and facilitating the process.
The Buffalo Niagara region has fared very well when these local champions recognize the opportunity and bring in one of our economic development experts at Invest Buffalo Niagara.
A great example of this is TROVE Predictive Data Science. TROVE is a spin-out company from CUBRC, Inc., a leading research, development, testing and systems integration company. The non-profit entity is based here in Buffalo Niagara, but to really scale and commercialize its for-profit TROVE, growth capital was needed. When a deal was struck with investors based on the west coast, the locus of decision-making shifted there also.
To bring their new products to market, TROVE needed to build a really strong technical team. This team could have formed essentially anywhere in the country. It could have easily followed investment and been on the west coast.
However, there was belief in the Buffalo Niagara leadership that the region could strongly compete. To bolster their pitch, the Buffalo Niagara-based TROVE team reached out to me for help. Together, we crafted an extensive (and objective) data package positioning the Buffalo Niagara region has the ideal location for this team to grow and thrive. Buffalo Niagara offered a large and talented labor pool, low overhead costs, and a strong incentives offer. With the business case built, Buffalo Niagara won the expansion and TROVE is now headquartered in Erie County.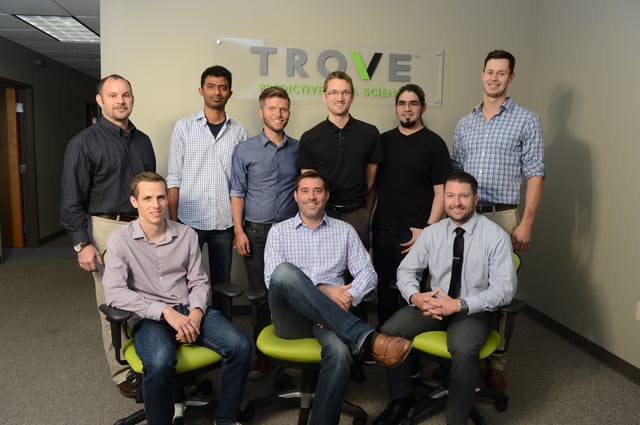 The Buffalo Niagara region produces some incredibly proud ambassadors. Identifying opportunities like this is a great way for those ambassadors to make a real impact on our community. They don't call it the City of Good Neighbors for nothing. We're more than welcoming to new neighbors, too.