Eighteen hours before we were to leave on a Family Road Trip to Tennessee to visit my mother-in-law in her new home, NY State released a list of no-go states. That is unless they are willing to quarantine for 14 days upon return.
Our carefully planned trip was not to be.
At noon the day before launch, I missed a call from my husband, with a follow-up text that said, 'call me.'
"Governor Cuomo just updated the quarantine state list, and Tennessee is on it."
We briefly considered breaking the rules, and quickly decided what a bad idea that would be. While I may not be a road trip type of girl, I needed the getaway after keeping my business alive through NY Pause. I own my own business, and the first half of 2020 has been a bit of a sucker punch. The company was going to be okay, but I needed the break. What were we going to do?
An employee suggested the Kinzua Bridge, which I had never heard of before. This reimagined viaduct once was the tallest and longest railroad structures at 2,053 feet long and 301 feet high in its day. Built-in 1882, it was used to transport coal, lumber, and oil across the bridge at a 5 mile per hour due to the wicked wind. After being rebuilt and reused, the bridge partially collapsed during a tornado in 2003.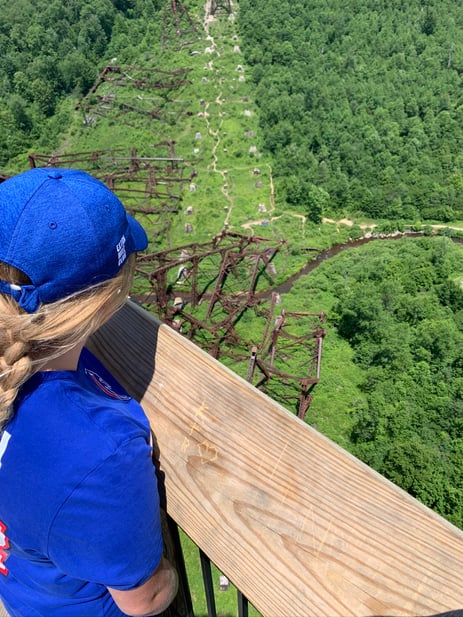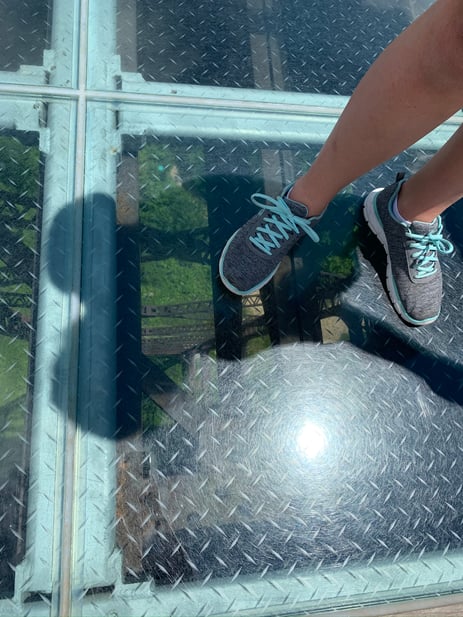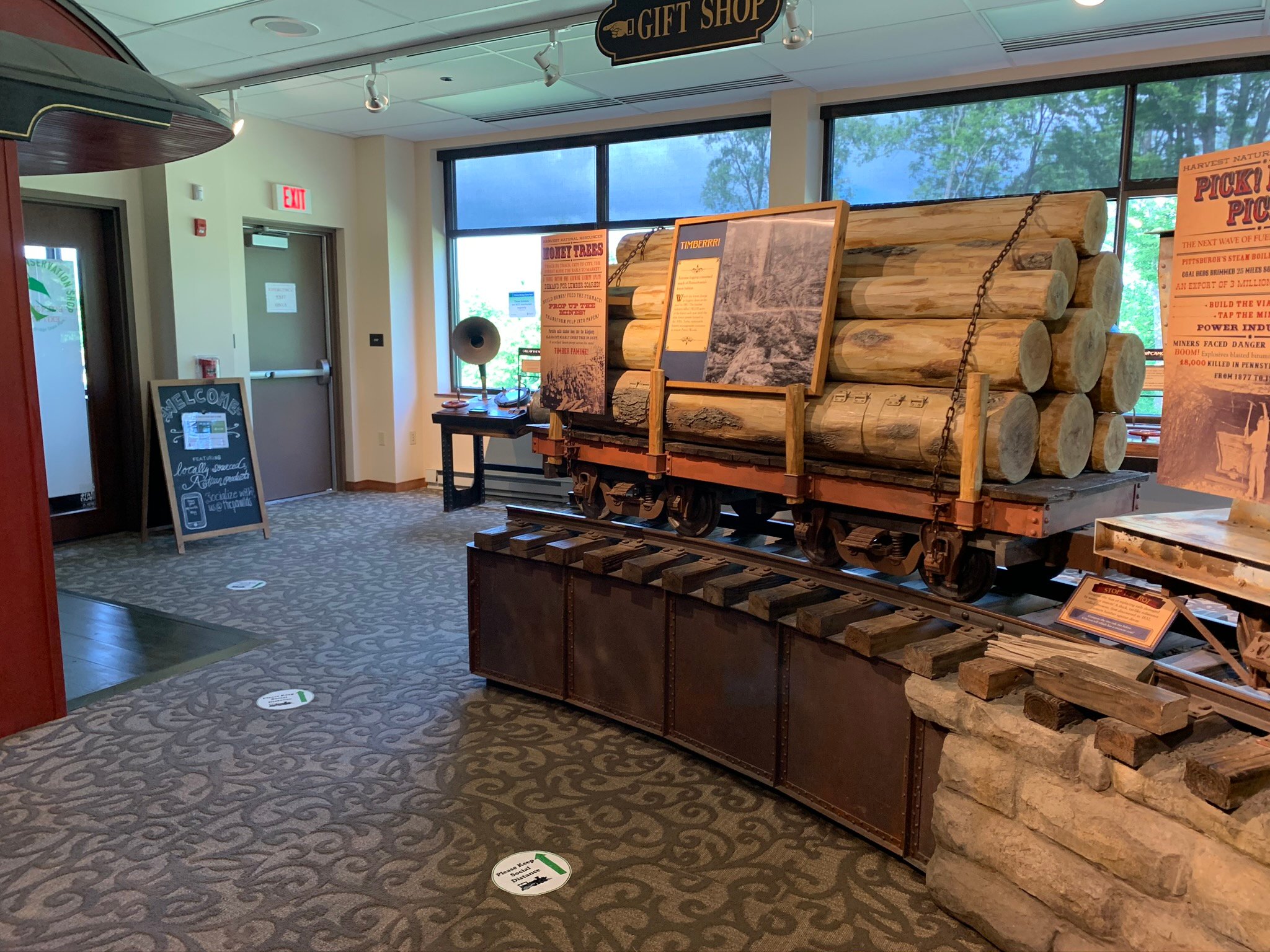 The standing portion was repurposed as a skywalk in 2009, complete with a partial glass-bottom observation deck. The view is stunning and an excellent reminder that every challenge presents an opportunity. A good reminder, especially this year.
My two girls, ages 12 and 13, my husband and I hiked down one of the paths to glimpse the massive structure and bone-like remains from the cavern floor. The state park is 339-acres and just under 2 hours away from Buffalo and certainly could have been a day trip.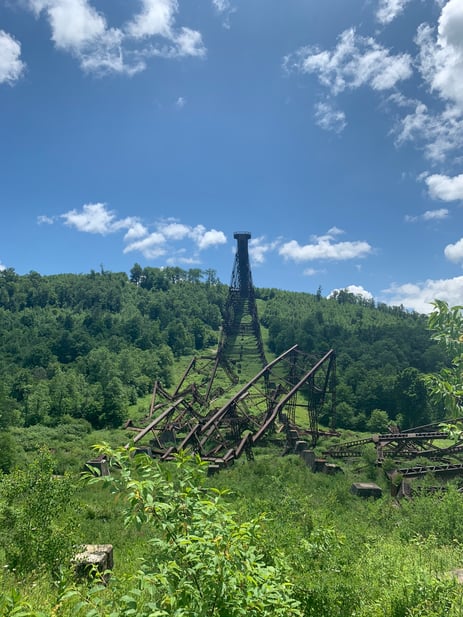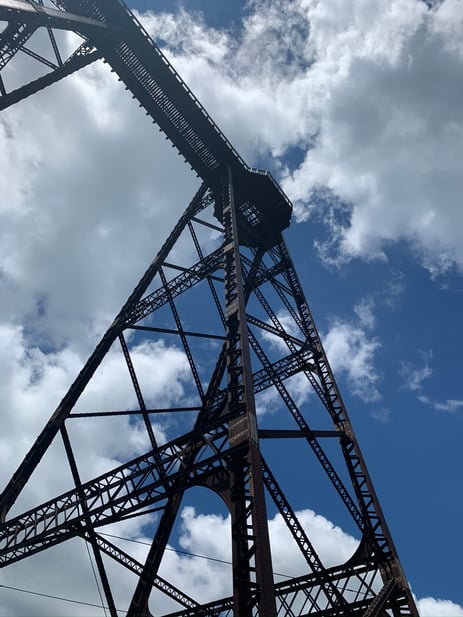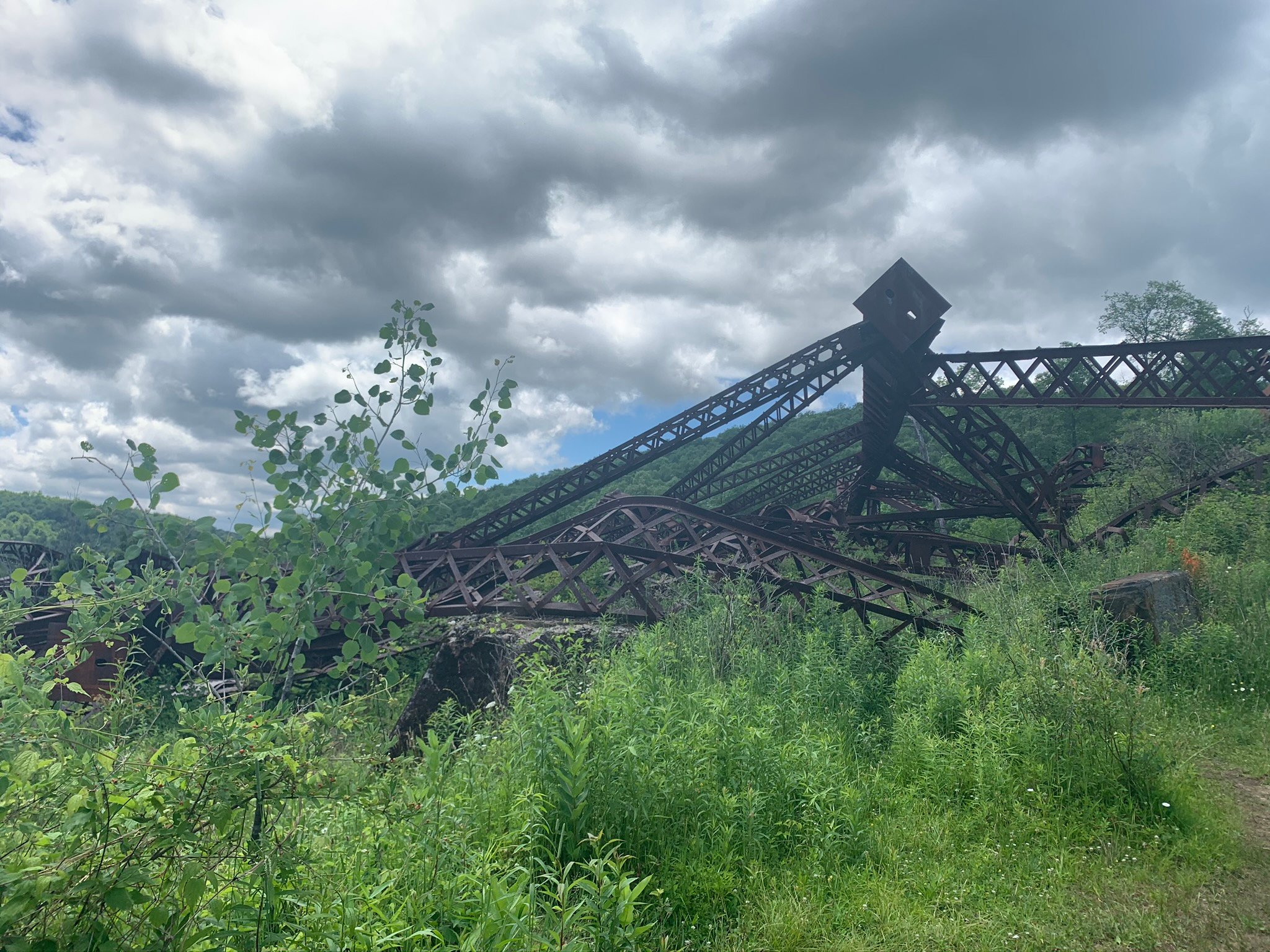 We discovered a family friend grew up in the area. He graciously provided suggestions on what else to do in the area, and now I get to share it with you.
For dinner that evening, we enjoyed a meal at the historic Westline Inn. You would never guess this establishment in the town by the same name featured hand-cut steaks and fresh seafood. Dressings and desserts were homemade, and the service was sweet and personal.
We spent the night at The Spoonwood Inn, a basic but clean model, and enjoyed ice cream down the street at Country Pines Ice Cream. Friendly staff and excellent custard!
The next morning my husband, now wanting to understand the area, suggested we find the damn, so off we went. And to our surprise, it is one of the largest damns in the US east of the Mississippi? While only a portion is open since 9/11, it was still worth the view.
The stunning reservoir called me (and my 12-year-old), so we sought out the Kinzua beach minutes from the damn to cool off. Kinzua reservoir is one of the largest in the northeast, measuring 27 miles long with 91 miles of shoreline. I had no idea this kind of beauty was so close. You'll notice that very few private landowners exist on the coastline, perhaps that is what keeps it looking so peaceful?
After our quick dip, we followed the suggested path up to Rimrock Overlook. Still tired for our excursion the day before, we had decided we would not hike the trail. That is, until we got to the spiral staircase cut into a bolder leading down. How could anyone resist?
The path leads to giant sandstone boulders, cooling crevasses you could walk into, which ended with a breathtaking view. This hike was a bit more unusual than the average journey with a grand finale – the view from the top.
As we traveled Route 62 home, we considered stopping at the National Comedy Hall of Fame. Alas, it was closed due to the ongoing Pandemic.
Next time. Next Adventure!