We think Buffalo Niagara is beautiful all the time. But as the temperatures and snow begin to drop, this place we call home takes on an extra charm. It is one best understood by experiencing, but we'll do our best throughout this blog to paint the picture, too.
The number of unique things that you can do throughout winter is amazing and turns any newcomer's hesitation of winter into enthusiasm and anticipation. Whether you're out in the elements getting some fresh air and exercise or huddling up inside, there's always something to do. There's no way to capture everything in one article but find below just some of the reasons to Be in Buffalo Niagara this winter.

Hit The Hills

Snowboarding
Skiing
Sledding/Tubing

Buffalo Niagara has magnificent, rolling hills perfect for the winter months. Did you know Holiday Valley, one of Western new York's ski resorts, is dubbed the 'Aspen of the East'?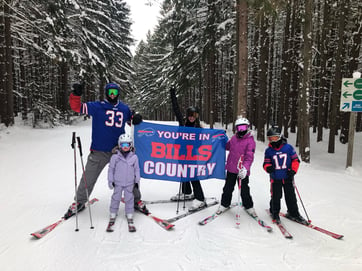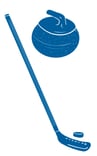 On The (Frozen) Water

Ice skating
Ice biking (ranked the #18 best experience in the world to get you moving, by National Geographic)
Curling
Pond hockey (Go Sabres, by the way)
Ice bumper cars
Ice fishing
Niagara Falls light show
In the summer, you'll find Western New Yorker's all across our many beautiful waterfronts and the winter is no different. The frozen lakes and rivers just provide even more flexibility of options!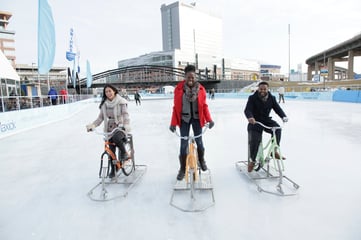 Trail Mix

Snowmobiling
Snowshoeing
Cross-country skiing
The idea that you're holed up in doors for the entirety of winter is…well…entirely untrue. Hit the trails for some exercise and beautiful sightseeing.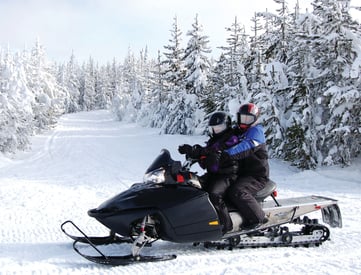 Eat & Drink

Many restaurants with well-heated patios
Tom & Jerry specialty winter cocktail
As always, we're a foodie town and that certainly doesn't halt in the winter.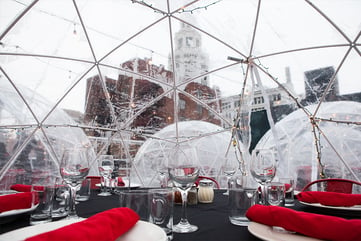 Check out our Relocation Guide for even more great information about Buffalo Niagara during winter and beyond.