"Business, the painting that never dries."
That's Ernie Lynch's philosophy. He owns Lynch Fluid Controls Inc. in Canada. They produce hydraulic and motion control products, supplying the aerospace, military, material handling, construction, oil, and gas industries. Parts of theirs are used by NASA, possibly floating above us now. They also will be using in the Olympics for surfing competitions. In Canada, they own facilities totaling 63,000 sq. ft. and employ upwards of 90 people.
Recently, Lynch dipped his brush back in the paint for an addition on this side of the border. Buffalo Niagara, specifically.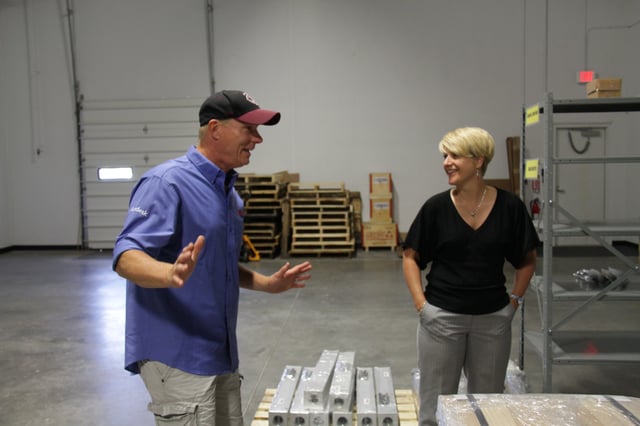 They've implemented a U.S. expansion project, LynchUSA, to leverage rising U.S. sales. Lynch products are sold in 62 countries and the U.S. was increasingly proving to be a top market. They were also burdened with the transfer of raw materials, a hurdle cleared with their new location.
Currently, they're in phase one in Tonawanda, focusing on distribution. In June, they managed to beat their distribution goal by 210 percent. It's a two-employee shop right now, soon to expand. It runs smoothly, with both enough independence and support from the "mothership" in Canada. They're already seeing the benefits of locating in Buffalo Niagara and its only just beginning.
In phase two they have plans for an expanded space and eventual assembly. They will be ramping up hiring soon as well, both in Canada and Buffalo Niagara. Like Lynch says, the painting never dries.