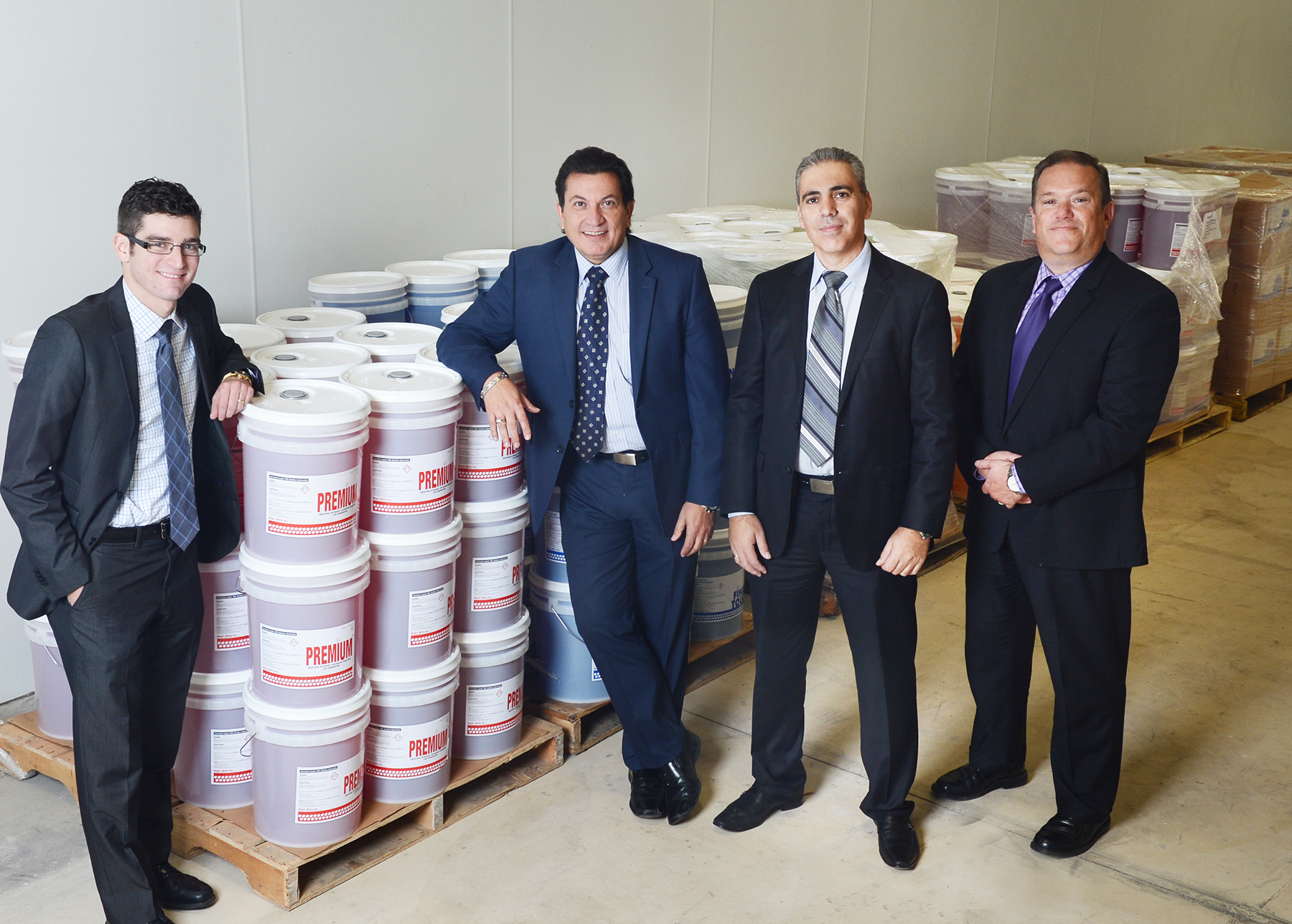 Alan Rosenhoch, Invest Buffalo Niagara Business Development Manager with Jim Anastasiadis, John Petri and Bill McCormick of Magic White.
Sometimes it's as simple as finding the right place to start or someone to show you where that starting line even is located. That was the case with Magic White Inc., a company I met last spring at the Restaurants Canada trade show in Toronto. In just a couple short months, a brief conversation with company president Jim Anastasiadis on the trade show floor culminated with the establishment of Magic White USA, Magic White's first formal U.S. presence here in the Buffalo Niagara region.
Magic White Inc. is a provider of commercial dish washing chemicals and equipment, primarily to the restaurant industry. The company has developed a strong business model in which it provides its customers full service offerings including leasing dish washing equipment, supplying chemicals and servicing equipment in a very timely manner. The company has had a strong track record of success in Canada operating out of the Greater Toronto Area for over 40 years.
The company's leadership had long recognized the U.S. as a prime market for opportunity, but with no clear path and a business to run Jim and his team had not undertaken the first steps toward this expansion. That's where Invest Buffalo Niagara helped. In a short period of time, we set up a slew of cross-border due diligence meetings and walked the company through the process. The company utilized its own connections to identify suitable warehouse/office space and moved to lease it, taking occupancy on May 1. With Invest Buffalo Niagara's assistance, the company was able to successfully establish its first U.S. location in less than two months. Magic White plans to create 11 jobs and invest approximately $120,000 over its first three years.