If you head to Washington DC and step into the White House's Oval Office, you'll likely see more Buffalo than you might expect.
Of course, there's the connections of Theodore Roosevelt (inaugurated in Buffalo), William McKinley (assassinated in Buffalo), Millard Filmore (from Buffalo), and Grover Cleveland (Buffalo's former mayor).
You may have even heard of Kittinger Furniture, a Buffalo company founded around 1870, that has several pieces of crafted furniture throughout the West Wing.
But you might not know of Garrett Leather, another Buffalo company that has upholstered furniture for the White House and the inauguration of multiple presidents.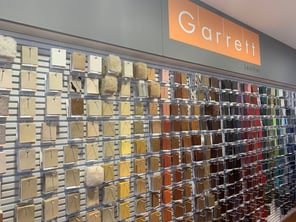 Last week, Garrett Leather, a luxury and custom leather provider, received a $5,000 Small Business Administration (SBA) grant to increase their exporting efforts. With the SBA grant and support from Empire State Development, the company intends to increase its presence at key international trade shows.
The company has 40 employees in Buffalo, with an additional 17 across the country in target markets for sales. Garrett Leather's Buffalo headquarters is 80,000 sq. ft. Their location and capabilities allow for 99% of their product to be shipped within two business days.
The company has 700 colors of leather in its catalog and the ability to match additional custom specifications. About 80% of their business is custom aviation projects.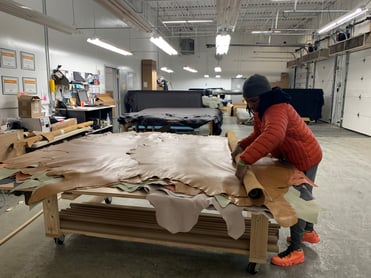 Garrett Leather is a family-owned company, with second generation President Max Brown at the helm currently. Asked what his father thinks of the company's success, Brown said, "He's very proud. As a lifelong Buffalonian, he's excited to see the growth."