Polymer Conversions is an advanced manufacturer of medical devices, just a Josh Allen toss from the home of the Buffalo Bills in Orchard Park, New York.
The company was started in 1979. The origins of the company were to injection mold eyeballs for Fisher Price's Kermit the Frog dolls. Today, 98% of their medical devices are 'critical to life.' They include injection moldings for blood diagnostic systems, curettes, and hearing protection products, to name a few.
A long way from Kermit the Frog.
"Every day [our employees] show up, they know they're making products that can help their spouse or their kids," said Ben Harp, Chief Operating Officer. "We're doing things that make a difference."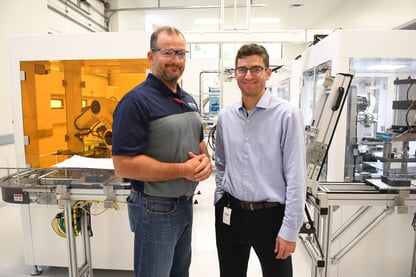 Polymer has about 105 employees. Harp guesses the average tenure of an employee is around 13 years. Buffalo Niagara's regional turnover rates are well below the national average. It's often referred to as The City of Good Neighbors—and for good reason.
"One of Buffalo's best resources is the people," Harp said.
The company has many highly talented engineers from Buffalo Niagara's 21 colleges and universities. Those institutions produce 28,000 graduates annually. Polymer has also invested time and resources into an apprenticeship program to fill its labor pipeline. Students and apprentices don't just come out with job training, though. Harp believes one of Western New York employees' greatest strengths is the soft skills.
"Our people have the soft skills," he said. "They're very articulate and very well-educated. We're just raising nice people—they can talk, they're hardworking."
Much of that is learned behavior. Buffalo Niagara has a rich history of manufacturing, built by the Industrial Revolution and rebirthed by the advancing of new technologies today. 66,000 employees currently work in advanced manufacturing. The industry is the third largest employment sector in the region.
"[People] grew up with their parents on the line manufacturing. It's in the fabric of a family," Harp said.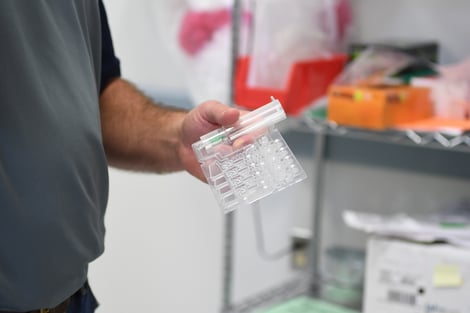 In recent years, Polymer Conversions added a 20,000 sq. ft. clean room expansion to meet the needs of a growing product demand. In 2014, the owners opened a second company, Silikon Technologies, to add a new material to its repertoire and be a one-stop-shop for customers.
Harp attributes much of that success right back to the folks on the floor.
"It all comes down to our people," he said.