Yesterday, our blog post discussed how safe Buffalo Niagara is from natural disasters and how that can benefit a business. We argued that the conversation should not be about weather, but instead be about the risk your business is put at in a natural disaster.
But, for those that still want to talk about Buffalo's weather, there's another angle.
---
The national and international image of Buffalo is one covered in snow. And we'd be lying if we told you it didn't snow here. It snows.
It doesn't snow as much as people think, but sure, it snows. In Buffalo, it snows, allowing for the exercise and bliss of activities like snowboarding, skiing, sledding, and ice skating. There's also 205 sunny days a year, but yes, it snows a bit.
More importantly, when the snow does hit, we're prepared for it. Buffalo Niagara is built for snow, with the infrastructure and equipment to operate almost completely unaffected.
The climate in Buffalo Niagara is actually a benefit to certain companies.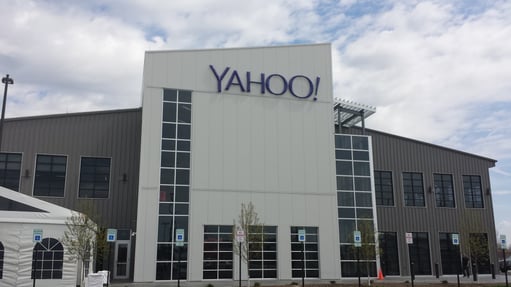 Oath, the new name for Yahoo, has their Northeast regional data center in Buffalo Niagara. Part of their attraction to the region was the temperate climate. Large data centers often run the risk of technology overheating. In Buffalo Niagara, Oath found a perfect match for a visionary idea.
"We're going to use the outside air year-round, and only the outside air to cool the computers," said Paul Bonaro, data center facilities manager. "That's a radical concept in the industry on this scale."
Oath studied weather data over a 100-year span. They found that the outside air temperature rises over 85 degrees an average of only 212 hours a year. Contrasted to some of the other locations Oath has data centers, or was considering putting one, where it is well over 90 degrees much of the year.
Oath's building is designed specifically for Buffalo Niagara's temperate climate. The data center has fans pulling in the natural air all year to cool the technology housed inside. The climate in Buffalo Niagara actually works daily to mitigate risk and optimize efficiency for Oath, a global powerhouse.
Other large data centers could certainly benefit from being in Buffalo Niagara. The climate being just one of the many reasons why.