Kelley Bilz
IT Business Analyst, Independent Health
---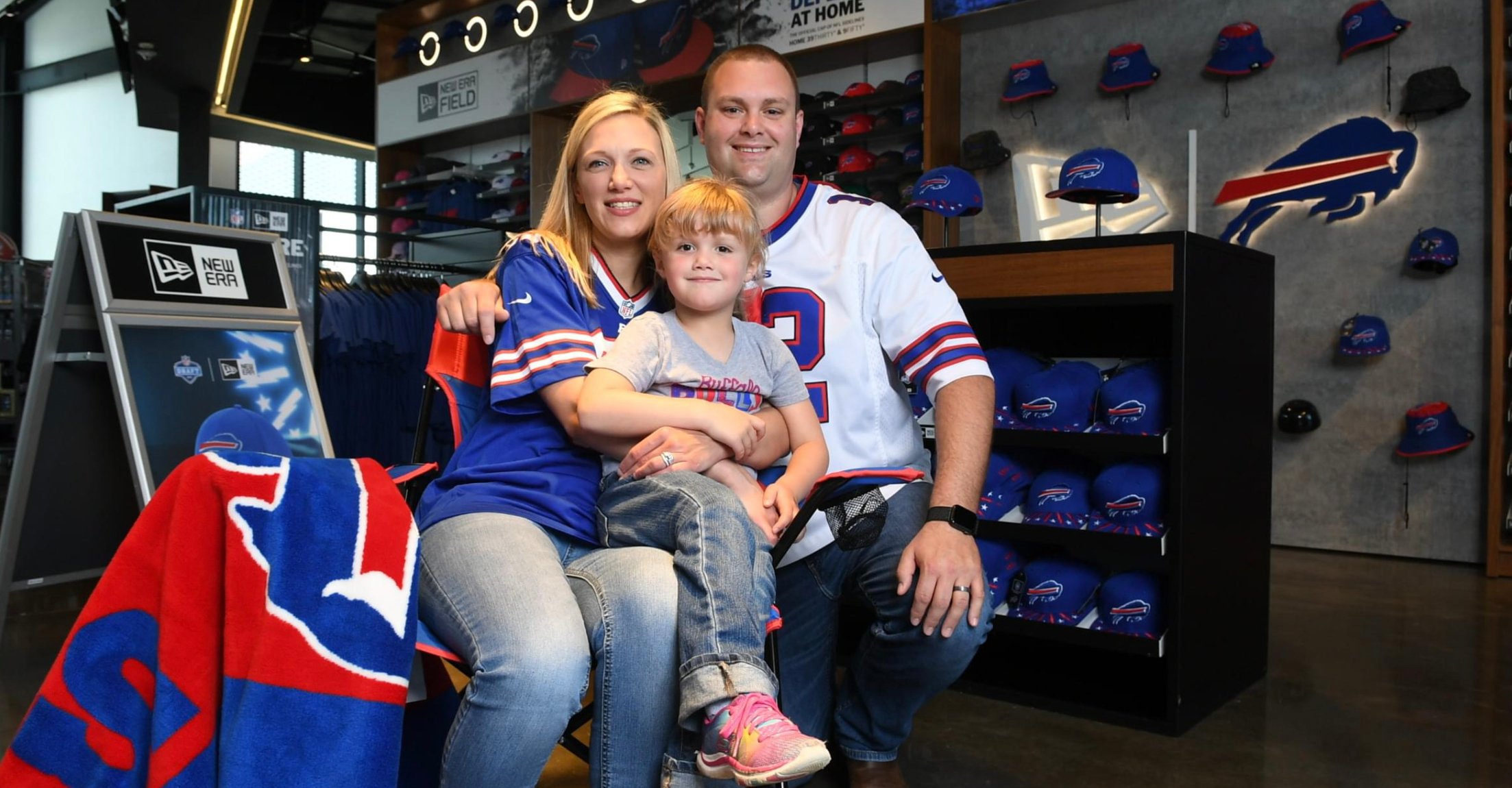 Kelley and her husband feel lucky to live in a city so focused on what they're passionate about: sports.
"We're really big sports fans. With the last name Bilz, we almost have to be," said Kelley.
Every Sunday during football season, her family gets together for a big tailgate party with good food and a huge TV. The couple even got their wedding photos taken on the Buffalo Bills' field.
And when Kelley and her family want to go to a pro game in-person, they can do so easily.
"The cost of tickets is so reasonable. Our sports are accessible. I'm able to bring my daughter to Sabres, Bills, or Bandits games and have a great time."
Tell us about your career path.
A lot of people look at IT and technology jobs in general as difficult to attain. And that's not really the case. I started in customer service, learned our products and our clients, and kept moving up.
That's the thing about Buffalo—it really does afford you a lot of opportunities. If you're willing to put in the effort and network, your life will change. You just need to be willing to take that next step.
What community or volunteer involvement do you have in Buffalo?
One day I was packing my daughter's clothes away and I came across a photo of my mom, who passed from breast cancer when I was 13. I decided right then that's what I wanted to do and who I wanted to help. It was sort of a sign from my mom that I could help kids going through similar situations as I did growing up. Today I serve on the Camp Good Days and Special Times advisory board.