The first stage of business expansion planning we focus on with Canadians is what we call "cross border due diligence". This consists of meeting with experts in various fields to discuss best practices and tips for setting up your U.S. facility. If you are still not able or comfortable traveling the border, that's totally fine. Lots can be accomplished from your Canadian headquarters. Here's a few things you can work on for your U.S. expansion from the comfort of your virtual office (you won't even need to change out of your pajamas!)
Check your name – companies looking to expand in the U.S. from Canada would be well advised to undergo a name search before incorporating in the U.S. This is a quick, inexpensive step that will save you time and headaches in the future.
Setup the structure – understanding the best structure for your U.S. operation in relation to your Canadian headquarters will allow you to minimize your worldwide tax, limit liabilities, and move employees and money between the operations efficiently. Meeting with a U.S. legal and tax team with cross border experience will help you determine your best option. Luckily, Invest Buffalo Niagara can connect you to these experts free of charge to discuss the best structure for your business.
Crunch the numbers – not sure where you want to set up your U.S. location? Our in-house research team can conduct regional comparisons to help you understand wage costs, labor availability, cost of living for various U.S. cities, etc.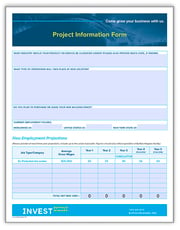 Prep for people – HR practices differ between Canada and the U.S. Even though hiring may be a little bit down the road, it wouldn't hurt to acquaint yourself with the various differences in policies and best practices and began working with your Canadian HR team to develop a strategy for on boarding U.S. workers.
Ask for help – our organization has assisted over 100 Canadian companies expand into Buffalo Niagara and we continue to help companies virtually during these times. Our services are free of charge and we have a team of experts for all the areas noted above and more. Don't wait. Hit the ground running! Use our two-page expansion planning document to get started