Starting off as the new Research Associate with Invest Buffalo Niagara, I thought I should drop in and introduce myself on this blog and see if marketing will ever ask me to write another post after this one.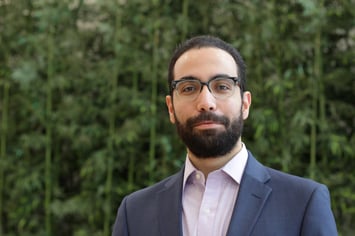 Over the past week I've been spending a tremendous amount of time meeting everyone from Invest Buffalo Niagara. If you have the pleasure of meeting any of Invest Buffalo Niagara's team and start talking to them about the region, you'll immediately sense the passion they have for where they are. After all, they're all from this part of the State. Some have ventured away and eventually been lured back by all the great things that Western New York does right, while others have been here their whole lives and absolutely love it. This group of passionate individuals is exactly the one you want to promote your region.
Unfortunately, I do not fall into that category, I was not raised in Western New York, or as a matter of fact, in New York at all. I came to the University at Buffalo five years ago from Qatar to study environmental design at the School of Architecture and Planning. And for the longest time had plans to leave Buffalo as soon as I graduated.
It wasn't until I moved out of the dorms, started taking community development courses, and toured the city properly when I learned more about Buffalo. It was then I that I understood why it was called the City of Good Neighbors. When I learned how, regardless of anything, the Bills and Sabres were always the greatest teams of all time. And even though we might argue about whether Duff's or Anchor Bar is better, they're both darn good.
In the span of a few years, I had become a Buffalonian.
I spent a considerable amount of time studying food systems around the city and some time at City Hall, in the heart of it all, working with the Division of Citizen Services. Now here I am, Invest Buffalo Niagara's new Research Associate. I'm ready to do my part in helping with the region's revitalization and seeing how far we go!
If I found my perfect new home from across the globe here in Buffalo, what possible excuse do you have to not do the same?