"When I was 12-years-old, I was asked by my grandfather what I wanted to be when I grew up," said Jeff Aronson. "I said 'What my dad does!' And I had no clue what he did, but I started learning quick after they put a grinder in your hand and have you welding."
Jeff Aronson's great-grandfather started what now is Koike Aronson, a manufacturer of high quality metal cutting, welding, and positioning equipment. The family eventually sold the business but stayed with the industry and equipment. Six years ago, Jeff Aronson came full circle, taking a job with Koike Aronson, the company his great-grandfather started.
Koike Aronson, based in Wyoming County, makes the equipment that builds some of the world's most critical and enduring products.
"We demo the heck out of it," Aronson said of Koike Aronson's large-scale and innovative projects. Koike Aronson ships machines across the globe.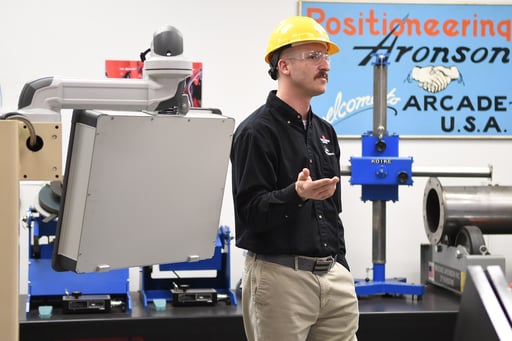 The company also refurbishes old equipment, often dating back to the 1960s. Some mechanical updates and a fresh coat of paint often do the trick.
Since 2007 Koike has increased its size three times, including a 30,000 sq. ft. expansion aptly named the "Big House". Koike Aronson ran into trouble building the Big House, with railroad tracks disrupting continuity on the prospective property. The Wyoming County Industrial Development Agency (IDA) took on the project, able to move the track and re-route trains allowing for further construction at Koike Aronson.
Much of Koike's success can be attributed to their workforce, well served not only by its operations staff but great teams in purchasing, customer service, engineering, and software development.
Koike Aronson isn't the only example of a thriving business in Wyoming County with family at the center of its origin story.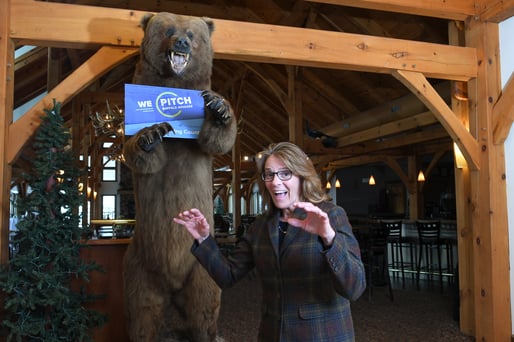 Barbara Dominesey is the general manager of Hidden Valley Animal Adventure in Wyoming County. Hidden Valley is aptly named, an unexpected oasis of surprises and wonder.
Hidden Valley has over 400 animals of over 40 different species, including zebra, kangaroo, and camels. They offer an hour long Guided Safari Tour to allow guests to, "Escape the ordinary, and take a ride on the wild side."
Hidden Valley was started by Dominesey's father, Hans Boxler, as a personal collection of exotic animals. In 2002, he started with bison and elk. As the collection grew, so did the idea that then became Hidden Valley. In 2010, Hidden Valley opened. In its first year, over 11,000 people visited. Last year, Hidden Valley welcomed over 50,000 visitors.
The park is situated on 63 acres of land. Hidden Valley also has a beautiful banquet area, perfect for weddings. The building has two hotel rooms as well. During normal business, a full-service restaurant is available to guests. Hidden Valley has nine full time employees, and nearly 80 total seasonal employees.
In our Wyoming County visit, we saw just how much the area has to offer. Wyoming County has found success in economic development in both the expected and unexpected, the traditional advanced manufacturing and the surprising journey of exotic animals. And there's much more in between, too.