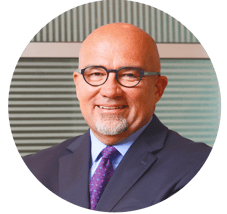 In many ways, the strength of the Buffalo Niagara resurgence, the momentum we felt here on the ground, and the story being talked about by economic developers, expats, NFL fans, and many others across the country was validated by the 2021 calendar year. Our region routinely entered itself into the national and even global conversation with significant project developments, innovations, and largescale transformations.
I am grateful for the work of so many throughout our region and our Invest Buffalo Niagara organization to make this such a successful year. Below are just some of the achievements that stand out among many.
Buffalo's weather as a positive? – Oxford Pennant so cleverly labeled Buffalo as America's Warmest Cold City as an ode to our friendliness and warm people. But this year, Buffalo continued to gain national recognition for its actual climate (yes, positive news about Buffalo's climate – you read that right). Our region continues to be lauded as a climate change refuge thanks to our abundant fresh water, infrastructure, and mild temperatures. Check out coverage in: Earth 911, The Bond Buyer, and American City & County, among others.
On the rise – Buffalo and Erie County's population both increased for the first time since the 1950s and 1970s, respectfully.
Play ball! – Major League Baseball spent much of the 2021 summer right here in Buffalo as our community hosted the Toronto Blue Jays.
Unicorn sighting – ACV Auctions became Buffalo's first software unicorn with a valuation over $1 billion and a successful IPO. Odoo, a SaaS company that chose Buffalo for its East Coast HQ after an extensive search, followed not long after with a valuation well over the $1 billion mark.

Big development – There are an estimated $22.6 billion of development at various stages within the eight counties this year, based on a 5-year rolling average. This includes construction at the Buffalo Niagara Medical Campus, new coworking space online, the East Side manufacturing and clean energy cluster expansion, residential real estate across the region, and hotels, industrial plants, food processing expansions and more in each of our eight counties.
Build Back Better – The Buffalo Niagara region's application to Economic Development Administration's Build Back Better grants advanced to the second round, making it a top 90 application out of over 500 submissions.
Setting our sites – Our organization completed and mobilized the Western New York Industrial Real Estate Strategy, a study focused on improving the availability of industrial sites in the region through 50+ actionable methods. Uniland Development is already under construction for spec development in Erie County.
43 North returned – Buffalo's Shark Tank-style startup pitch competition returned after a pandemic-induced pause last year. 43 North and Empire State Development awarded $5 million to startups that will relocate to Buffalo Niagara.
Our Canadian friends – The land border between the U.S. and Canada reopened in 2021 to usual travel. The lifting of restrictions allowed Invest Buffalo Niagara to land several new wins expanding from Canada to the U.S.
Lights, camera, action – Buffalo Niagara's film industry continued to boom, with new studio announcements, progress on previously announced projects, and new movies being filmed with our community as a backdrop. Director Guillermo del Toro stated,

"It's basically a sampler of every style of architecture in the 20th century. It's effortless to make a period picture there. You cannot find a better film office in the world."
---
Again, this is just a highlight of the many great accomplishments throughout our region this past year. While there are things I worry about – my dog Asher's latest antics, a bogus pass interference flag – I do not worry about us Buffalonians becoming complacent with success. Here's to an even better 2022 – one of more job creation, more development, more national recognition, and maybe a Super Bowl, too.