"Everybody knows Niagara Falls. Everybody recognizes that name," said Andrea Czopp, director of communications at Destination Niagara USA. "Our mission is to get people to stay longer and explore more."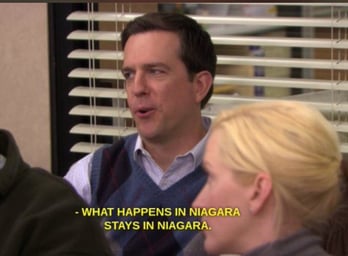 Where adventure comes naturally
The City of Niagara Falls is focused on earning your visit. They've made a concerted effort to strengthen their tourism industry. That is clear in the official and new brand Niagara Falls USA, the tourism arm of Destination Niagara USA. The brand has launched a website with a trip builder tool to keep a consistent message on the splendor of the Falls. They've launched the tagline, "where adventure comes naturally" to capture their strengths. They understand they're not Canada, nor do they want to be the Canadian side of the Falls. The U.S. side is trying to attract a different visitor. They're leveraging the natural ambiance of their surroundings, allowing the area to speak for itself. They are tapping into the millennial market, which spends more on travel than any other preceding group. They are attracting authenticity. They are seeking the thrill-seekers.
In a study, they found people come to Falls most for exploration, relationship enhancement, and self-discovery. They're yielding the visceral reaction of the water and packaging the hiking, helicopter, boating, and more with it.
"Times are changing here. Niagara Falls is feeling it Things are improving drastically," Czopp said.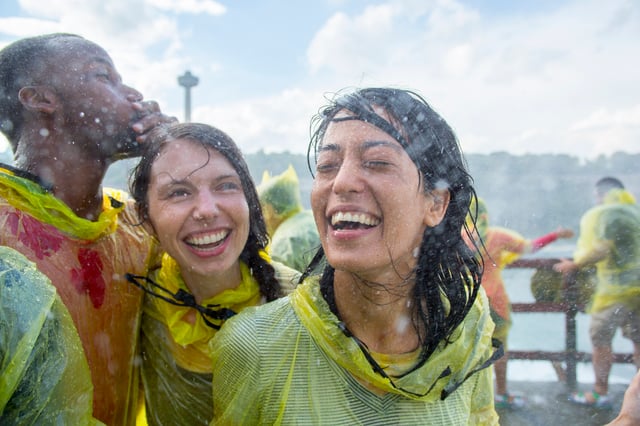 Destination Niagara USA
Pounding the pavement
Literally. Niagara Falls understands how their city streets affect their success. They have worked on the removal of an underutilized three-mile stretch of the Robert Moses Parkway (now the Niagara Scenic Parkway). Before, the road was dead space creating a roadblock for tourism. They are now creating a walkable, open space to reconnect the waterfront. It is a $42 million state funded project.
"Niagara Falls hasn't known a better partner than Governor Andrew Cuomo," said Anthony Vilardo, director of business development with the City of Niagara Falls.
They also are doing a traffic study on the John Daly Boulevard, with hopes to again connect the City's waterfront. With an extension to the road, the city would drive more traffic and business to its Pine Avenue region. That project is in the works for 2019.
Success breeds success
"When the economy changed throughout the 1970s, we were so dependent on the manufacturing industry and not tourism, which is actually an export," Vilardo said. "There will always be water falling over those rocks."
The key now is to surround those rocks with business through economic development. The City of Niagara Falls supports a great micro-enterprise program, granting loans to small businesses, most of which are from city residents. Through startups alone, 500 jobs have been created or retained with a private investment of over $50 million. "Our micro-enterprise focus empowers local entrepreneurs to realize dreams and transform our storefronts," Vilardo said.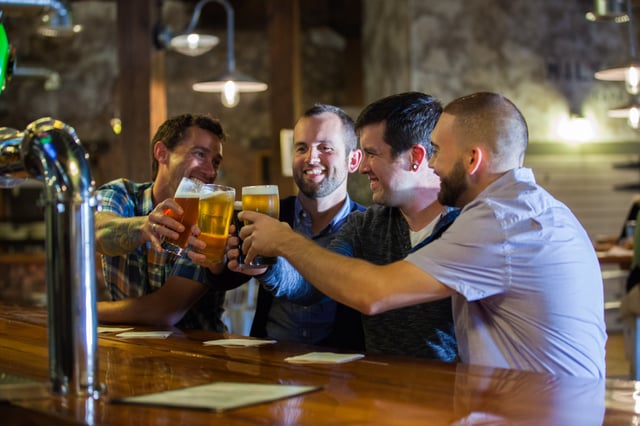 Destination Niagara USA
Leverage the border
The proximity to Canada gives Niagara Falls unique opportunities outside of tourism, as well. Cross-border logistics is something both they and Niagara county as a whole can leverage. Their border geography has also convinced them to pursue options in national and cyber security. If there's one thing the City of Niagara Falls has found, it's to let their natural assets work for them.