Invest Buffalo Niagara's Economic Guide is a comprehensive data source for the most significant information on the regional economy.
Since 2010, Invest Buffalo Niagara Research and Marketing Department staff update and expand the regional overview document, which now boasts over 35 pages of quantitative and qualitative data as well as stunning regional imagery and photography. Originally conceived, created and laid out "in-house," the Guide is updated annually.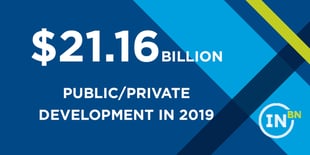 In addition to a broad overview of the regional economy, the guide also contains specific considerations of demographic, workforce, education, real estate, target industry, transportation, and incentives data through publicly available and proprietary databases to which Invest Buffalo Niagara subscribes. Plus, view WNY's fastest growing companies.
The Guide is routinely used by site selectors and economic development projects considering investment in Western New York, as well as workforce development professionals, industry associates, commercial real estate professionals, elected officials, students, and more!
Build the business case for Buffalo Niagara with workforce data like: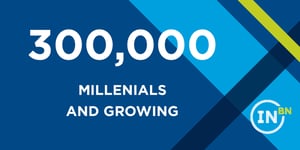 Buffalo Niagara is graduating an increased number of health professionals with bachelor and master degrees.

Engineering degrees are on the rise in Buffalo Niagara.

We're seeing an increase in the number of Agriculture related degrees here in Buffalo Niagara.

Computer and information science degrees are on the rise in Buffalo Niagara to meet the demand of forward thinking companies.
Use this Guide to start the conversation about Buffalo Niagara, then continue it by giving us a call. Our business expansion services are free of any charge.